South Bend Police Department Press Release
Wednesday, July 29, 2009
Captain Steve Richmonds Graduates From Northwestern Univ. Command School
___________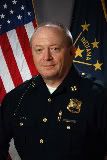 The South Bend Police Department is pleased to announce the recent graduation of Captain Steven Richmond from the School of Police Staff and Command (SPSC) at Northwestern University. Captain Richmond, a 25 year veteran of the department and currently assigned to the Investigative Division, has successfully completed the ten (10) week Staff and Command program held in Evanston, Illinois from March 23 - May 29, 2009. This program, which was implemented by the Center for Public Safety in 1983, has graduated over 7500 students both nationally and internationally. Captain Steven Richmond was a student in SPSC Class 282nd which accommodated a total of 26 students for the ten week period.
The School of Police Staff and Command provides upper-level college instruction in a total of twenty-two core or mandatory blocks of instruction and utilizes nine additional optional blocks of instruction during each session. The major topics of study include: Management and Management Theory, Organizational Behavior, Human Resources for Law Enforcement, Budgeting, Staffing Allocation and Personnel Deployment.
Each student is academically challenged through a total of eighteen written examinations, projects, and quizzes in addition to two research papers that are a required part of the curriculum. Upon successful completion, students may be awarded a total of 8 units of undergraduate credit from Northwestern University in Evanston, Illinois.
The Center for Public Safety was established at Northwestern University in 1936 with the specific goal of expanding university-based education and training for the Law Enforcement Community. Since its inception, the Center has broadened its original objective and now provides a variety of courses and programs in the area of Police Training, Management Training, and Executive Development.
The South Bend Police Department anticipates a variety of benefits from Captain Steven Richmond attendance at this program. Many of the program's graduates do go on to achieve a variety of leadership positions within their respective agencies. Currently, over 750 graduates hold the title of Chief of Police and 39 of the 50 Directors of State Police Agencies are also graduates of this program.
Tuesday, July 28, 2009
Help Find Missing Leroy Mahan of South Bend
___________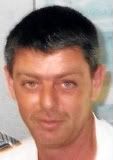 Leroy Mahan was reported to police as missing Thursday, after he failed to return from a bike ride.
Family members say Mahan was last seen in the area near Donmoyer and South Main streets about 11:15 a.m., riding a green woman's mountain bike. He had left his family's house wearing a white T-shirt, blue jeans, a silver watch and black shoes. He also has a tattoo of a cowboy hat on his arm.
Mahan, who is 5 feet 8 inches tall with a medium build, left home without medications for a heart condition and a mental condition.
Anyone with information about Mahan's whereabouts is asked to call the South Bend Police Department at (574) 235-9361.
Friday, July 24, 2009
Officer Wins Two Traffic Enforcement Awards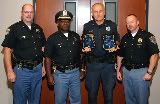 ______________________________________________
South Bend PD Corporal Ronald Glon has won two awards from the St. Joseph County DUI Task Force. The task force is a collaboration of local law enforcement agencies that are funded by Indiana State traffic safety grants to provide extra patrols to curtail drinking and driving and perform general safety patrols. During 2008, Corporal Glon was heavily involved in the traffic safety programs and his awards consisted of:
-St. Joseph County DUI Task Force Officer of the Year
-Top Traffic Safety Officer (averaging 7.3 contacts per hour)
FYI: A contact is counted as any vehicle stop, whether it results in an arrest, citation or warning.
We congratulate Corporal Glon on a job well done.
Wednesday, July 22, 2009
National Night Out Against Crime, August 4th
_______________________________
On Tuesday Aug 4, 2009 citizens are being invited to join forces with communities nationwide for the Night Out Against Crime. National Night Out is designed to heighten crime and drug prevention awareness, generate support for and participation in local anti-crime efforts, strengthen neighborhood spirit and police-community partnerships and send a message to criminals letting them know neighborhoods are organized and fighting back.

Family's are invited to join the South Bend Police Department, St. Joseph County Police, and the Community Oriented Policing Leadership Council at Howard Park for a night of safety, free pizza and music.

There will be numerous safety booths, child safety information and neighborhood watch information, there will also be fire trucks, police vehicles, and the Med Flight Helicopter!. There will also be a walk against crime along the East Race starting a 7pm and a raffle for adult and children's prizes after the walk.

If you have any questions about the Night Out Against Crime, phone the South Bend Police Crime Prevention Unit at 235-9037. We hope to see you there!!!

Presented by: South Bend Police Department / Crime Prevention Unit
Community Oriented Policing Leadership Council
St. Joseph County Police Department
Target (National Sponsor)

Thursday, July 16, 2009
Fraud Targets Retailers
______________________________________


The department received a report from a local business that had suffered a $2,200.00 loss by way of a telephone scam that targets retail merchants. Businesses that sell cellular phone minutes in the form of a gift card or pre-pay minutes from major cell phone providers are the focus. These are often times convenience stores, gas stations, supermarkets and pharmacies.

The fraud suspect calls the retailer and claims to be from the retailers own "corporate office". If the store employee then, in fact, believes the caller, the employee is then convinced to enable cell phone cards and give the caller the data necessary to transfer the minutes onto a phone that the fraud suspect has under his or her control.

It is important that all retailers that deal in gift cards or pre-paid phone cards explain this threat to their employees. It is also suggested that retailers make clear policy that limits the contact with corporate offices to only outgoing phone calls or management only contact.

Wednesday, July 08, 2009
Wanted for Questioning for Bank Robbery
_________________________________
Update: Apprehended on 7/10/2009

_________________________________________________________
The following individual is wanted by the SBPD for questioning as a suspect in connection with today's robbery of the Mutual Bank located at 742 E. Ireland Rd. This person should be considered armed and dangerous.
PATTERSON, Andrew Dwane Jr.
Male black 33 years old.
5'10" 200
Patterson is a suspect in several area robberies in the recent past. That would include today's Mutual Bank Robbery which occurred at 4:56 PM in which he was positively identified by a witness. He was last seen leaving the Mutual Bank in a Yellow or Cream color 1980's possible Oldsmobile.
Patterson is currently out on bond for six (6) counts or robbery (some of which were armed) and two (2) counts of Auto Theft. This investigation is being led by Sgt. Ronald Nowicki of the SBPD Major Crimes Unit, 574.235.9263
Anyone with information on Patterson's whereabouts should call 911 and should not approach or attempt to apprehend him.
Tuesday, July 07, 2009
Help Apprehend this Fugitive: Douglas Grant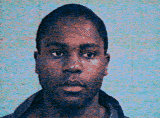 _______________________
This fugitive is wanted for 6 counts of Attempted Murder and 1 count of Arson Resulting in Serious Bodily Injury in connection with an early morning fire on July 6th 2009:
Douglas Grant, Male age 29; Considered homeless.
5'-10"; 175; Medium complexion, mustache, possibly now
shaved bald. Tattoo of a panther on arm.
If you know Douglas Grant's whereabouts please call 911 or Crime Stoppers at 574.288.STOP
Wednesday, July 01, 2009
Help Identify Suspects In a Vandalism Spree
_________________________
During the overnight hours on July 1st, vandals struck in the area of Elwood and O'Brien Streets on the City's Northwest Side. Approximately 30+ vehicles in the area were spray painted with gold, black, white or red spray paint. The vehicles were parked on the street, in front of residences and the painting consisted of wavy lines or loops and did not have any specific content.
The SBPD is seeking the person or persons that committed these destructive acts. We ask that anyone with information regarding the suspects in this case call the SBPD, Investigator Tomar Thomas at 574-235-9263 or Crime Stoppers at 288-STOP.
Archives
06/01/2005 - 07/01/2005 07/01/2005 - 08/01/2005 08/01/2005 - 09/01/2005 09/01/2005 - 10/01/2005 11/01/2005 - 12/01/2005 12/01/2005 - 01/01/2006 01/01/2006 - 02/01/2006 02/01/2006 - 03/01/2006 03/01/2006 - 04/01/2006 04/01/2006 - 05/01/2006 05/01/2006 - 06/01/2006 06/01/2006 - 07/01/2006 07/01/2006 - 08/01/2006 08/01/2006 - 09/01/2006 09/01/2006 - 10/01/2006 10/01/2006 - 11/01/2006 11/01/2006 - 12/01/2006 12/01/2006 - 01/01/2007 01/01/2007 - 02/01/2007 02/01/2007 - 03/01/2007 03/01/2007 - 04/01/2007 04/01/2007 - 05/01/2007 05/01/2007 - 06/01/2007 06/01/2007 - 07/01/2007 07/01/2007 - 08/01/2007 08/01/2007 - 09/01/2007 09/01/2007 - 10/01/2007 10/01/2007 - 11/01/2007 11/01/2007 - 12/01/2007 01/01/2008 - 02/01/2008 02/01/2008 - 03/01/2008 03/01/2008 - 04/01/2008 04/01/2008 - 05/01/2008 05/01/2008 - 06/01/2008 06/01/2008 - 07/01/2008 07/01/2008 - 08/01/2008 08/01/2008 - 09/01/2008 09/01/2008 - 10/01/2008 10/01/2008 - 11/01/2008 11/01/2008 - 12/01/2008 12/01/2008 - 01/01/2009 01/01/2009 - 02/01/2009 04/01/2009 - 05/01/2009 05/01/2009 - 06/01/2009 06/01/2009 - 07/01/2009 07/01/2009 - 08/01/2009