South Bend Police Department Press Release
Tuesday, June 23, 2009
Here Are South Bend's Rules for Fireworks
__________________________________
Remember: This is the South Bend City Ordinance. If you are not in the City of South Bend, the legality of your fireworks could be vastly different.
__________________________________
Sec. 13-59. Fireworks regulation.

(a) Consumer fireworks may be used within the corporate limits of the City of South Bend only under the provisions of this section.

(1) For purposes of this section, the term "consumer firework" means: a small firework that is designed primarily to produce visible effects by combustion, and that is required to comply with the construction, chemical composition, and labeling regulations promulgated by the United States Consumer Product Safety Commission under 16 CFR 1507. The term also includes some small devices designed to produce an audible effect, such as whistling devices, ground devices containing fifty (50) milligrams or less of explosive composition, and aerial devices containing one hundred thirty (130) milligrams or less of explosive composition. Propelling or expelling charges consisting of a mixture of charcoal, sulfur, and potassium nitrate are not considered as designed to produce an audible effect. Consumer fireworks:

a. Include:

1. Aerial devices, which include sky rockets, missile type rockets, helicopter or aerial spinners, roman candles, mines, and shells;
2. Ground audible devices, which include firecrackers, salutes, and chasers; and
3. Firework devices containing combinations of the effects described in clauses 1. and 2.; and

b. Do not include the following items:

1. Dipped sticks or wire sparklers. However, total pyrotechnic composition may not exceed one hundred (100) grams per item. Devices containing chlorate or perchlorate salts may not exceed five (5) grams in total composition per item.
2. Cylindrical fountains.
3. Cone fountains.
4. Illuminating torches.
5. Wheels.
6. Ground spinners.
7. Flitter sparklers.
8. Snakes or glow worms.
9. Smoke devices.
10. Trick noisemakers, which include:
i. Party poppers.
ii. Booby traps.
iii. Snappers.
iv. Trick matches.
v. Cigarette loads
vi. Auto burglar alarms.

(2) No person may use, ignite or discharge consumer fireworks within the corporate limits of the City of South Bend except during the following times:

a. Between the hours of 5:00 p.m. and 11:00 p.m. on June 29, 30, July 1, 2, 3, 5, 6, 7, 8, and 9.

b. Between the hours of 10:00 a.m. and 12:00 midnight on July 4; and

c. Between the hours of 10:00 a.m. on December 31 and 1:00 a.m. on January 1.

(3) No person may use, ignite, or discharge consumer fireworks on any public street or in any public park within the corporate limits of the City of South Bend at any time.

(4) Any person violating this subsection shall be subject to the following penalties:
a. One hundred dollars ($100.00) for a first offense;
b. Two hundred fifty dollars ($250.00) for a second;
c. Five hundred dollars ($500.00) for a third offense and every subsequent.

d. Any person issued a citation for violating any provision of section 13-59 shall make payment through the Ordinance Violations Bureau. Failure to make payment within thirty (30) days of the issuance of a citation for violation of any provision of section 13-59 shall result in the assessment of a late fee of fifty dollars ($50.00).

e. In such instances where using, igniting or discharging consumer fireworks results in a fire and damage is determined to be caused by negligence or the willful disregard or violation of any of the provisions of this article, a fine equal to the cost expended by the City to send fire suppression personnel and equipment to the location shall be assessed with said fine not exceeding two thousand five hundred dollars ($2,500.00).

f. A citation for a violation of section 13-59 shall be issued to the responsible party. A responsible party is defined as the person shown to have exclusive possession of the property (a present possessory interest). If no responsible party is present upon the premises, the responsible party is deemed to be the property owner(s), as determined by reference to the records of the St. Joseph County Assessor. In such an instance, copies of the citation must be mailed to the property owner as determined from the Assessor's records.

(b) Any person wishing to give a supervised public display of fireworks may do so by first procuring a license from the City and filing bond in the sum of fifty thousand dollars ($50,000.00), conditioned on the payment of all damages which may be caused either to a person or property by reason of such licensed display or arising from any acts of the licensee, his agents, employees or subcontractors. The license fee shall be twenty dollars ($20.00) per day for each day of such public display.

(c) Any public display of fireworks shall be conducted in all things in accordance with the rules and regulations adopted and set out by the Fire Marshal of the State, and as the same are restricted or designated by the Acts of the General Assembly of the State. All definitions contained in such acts shall apply to the terms of this section.
(Code 1962, § 26-11; Ord. No. 9769-07, § I, 6-25-07)

Monday, June 22, 2009
Don't Fall for the Latest Email Scam
__________________________________
Apparently, someone has gone to the DHL Worldwide Delivery web site, stolen a few graphics and constructed an email that advises the recipient that they have a package containing $250,000.00 in U.S. currency awaiting delivery to them. All it takes is $150.00 for shipping and the persons address and telephone number. Most of these scams are from offshore sources and contain spelling and/or grammatical mistakes. It seems that common sense would dictate that no one is going to fall for such a thing, however they would not be doing this if it did not meet with at least a small degree of success.

Although this particular incarnation has chosen DHL as the pretext, there are several variations of this fraud. For whatever reason, the past month has generated a high number of complaints. We are aware of the volume of persons receiving this inquiry and most importantly, ask the public to discard these type of emails. Do not answer them and under no circumstances should one click any hyperlink or buttons. Simply delete the message immediately.

Tuesday, June 16, 2009
Help Locate this Missing Person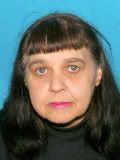 ________________________________
The SBPD received a report of a missing adult female, who was last seen on May 26, 2009. The 61 year old woman left her apartment near the intersection of Riverside Ct. and Riverside Dr.(1700 N. Riverside) on foot and has not been seen since.
The parties reporting her disappearance state that she has some physical issues that impair her ability to walk. She is also dependent of several medications. The missing woman is one:
Linda J. Rowe; F/W 61;
5'-01"/160#; Grey eyes/Brown Hair
Unknown clothing description.
Anyone with knowledge of Ms. Rowe's whereabouts is asked to call their local law enforcement agency or the SBPD at 235-9201.
Follow these stories instantly with SBPD Twitter updates on your cell phone.
Thursday, June 11, 2009
Join Us For The 2009 Summer Tennis Program
Wednesday, June 03, 2009
SBPD Is now on Twitter!
_____________________________________
Check us out and follow to get updates on breaking public safety alerts and news from the SBPD:
http://twitter.com/southbendpolice
Archives
06/01/2005 - 07/01/2005 07/01/2005 - 08/01/2005 08/01/2005 - 09/01/2005 09/01/2005 - 10/01/2005 11/01/2005 - 12/01/2005 12/01/2005 - 01/01/2006 01/01/2006 - 02/01/2006 02/01/2006 - 03/01/2006 03/01/2006 - 04/01/2006 04/01/2006 - 05/01/2006 05/01/2006 - 06/01/2006 06/01/2006 - 07/01/2006 07/01/2006 - 08/01/2006 08/01/2006 - 09/01/2006 09/01/2006 - 10/01/2006 10/01/2006 - 11/01/2006 11/01/2006 - 12/01/2006 12/01/2006 - 01/01/2007 01/01/2007 - 02/01/2007 02/01/2007 - 03/01/2007 03/01/2007 - 04/01/2007 04/01/2007 - 05/01/2007 05/01/2007 - 06/01/2007 06/01/2007 - 07/01/2007 07/01/2007 - 08/01/2007 08/01/2007 - 09/01/2007 09/01/2007 - 10/01/2007 10/01/2007 - 11/01/2007 11/01/2007 - 12/01/2007 01/01/2008 - 02/01/2008 02/01/2008 - 03/01/2008 03/01/2008 - 04/01/2008 04/01/2008 - 05/01/2008 05/01/2008 - 06/01/2008 06/01/2008 - 07/01/2008 07/01/2008 - 08/01/2008 08/01/2008 - 09/01/2008 09/01/2008 - 10/01/2008 10/01/2008 - 11/01/2008 11/01/2008 - 12/01/2008 12/01/2008 - 01/01/2009 01/01/2009 - 02/01/2009 04/01/2009 - 05/01/2009 05/01/2009 - 06/01/2009 06/01/2009 - 07/01/2009