________________
The following person is missing and may have resided in the building that burned on March 20, 2007, in the 1300 block of Western / 300 block of South Walnut Street in South Bend.
This individual had reportedly been given permission to enter the building at will. At this time, subsequent to the fire, he can not be located. The South Bend Police Department is interested in checking on his welfare and safety. He is one:
Richard D. Eakins, M/W age 50
5'-07" / 150#; Thin build;
Sandy Brown Hair;
Last seen wearing a Black
Jacket and Blue Jeans.
Mr. Eakins is considered a homeless person and may have relatives in the Elkhart, Indiana area. He was last seen approximately 7 (seven) hours prior to the fire at the S. Walnut Street location. The South Bend Fire Department is aware that this individual could have been inside the structure when the fire was reported and they are conduction a search of the interior of the building as well.
Eakins has no record with the SBPD or County Police and at this time we have no photo to accompany this release.
We are asking any person who knows Richard Eakins and may have encountered him after Midnight this date, to call the South Bend Police Department at 235-9201. Again, this is an attempt to locate an individual to establish his welfare.
______
Update: 03/23/2007

Today, Friday, March 23, 2007, investigators from the South Bend Fire and Police Departments, assisted by a local excavating firm, located human remains in the burned building located in the 300 block of South Walnut St. in South Bend. The building caught fire late on March 20, at which time the South Bend Police Department was contacted concerning a missing person that could be associated with the structure.
At this time, the condition of the remains did not make an immediate identification possible and it will be necessary for medical/forensic testing to be conducted to make a positive identification.
Because of this, it is not possible to cancel the missing persons report associated with the fire investigation.
An autopsy is scheduled for Monday, March 26, 2007 and it is hoped that an identification will be made at that time.
______________
Update: 03/29/2007
The South Bend Police Department Forensic Science Unit has positively matched a known standard of missing Richard D. Eakins' fingerprint, with a fingerprint impression taken from the body discovered in the burned building at 300 S. Walnut Street after the March 20th. fire.
This ends the missing persons inquiry surrounding Mr. Eakins.
-
The South Bend Police are searching for this woman: Vivian L.

Borysiak

, age 54,
who was last seen at her Wildflower Way (Northwest side) residence on Friday, February 02, 2007 at approximately 9:30 pm.
She is described as 5'-01", 107 lbs. with brown hair and eyes.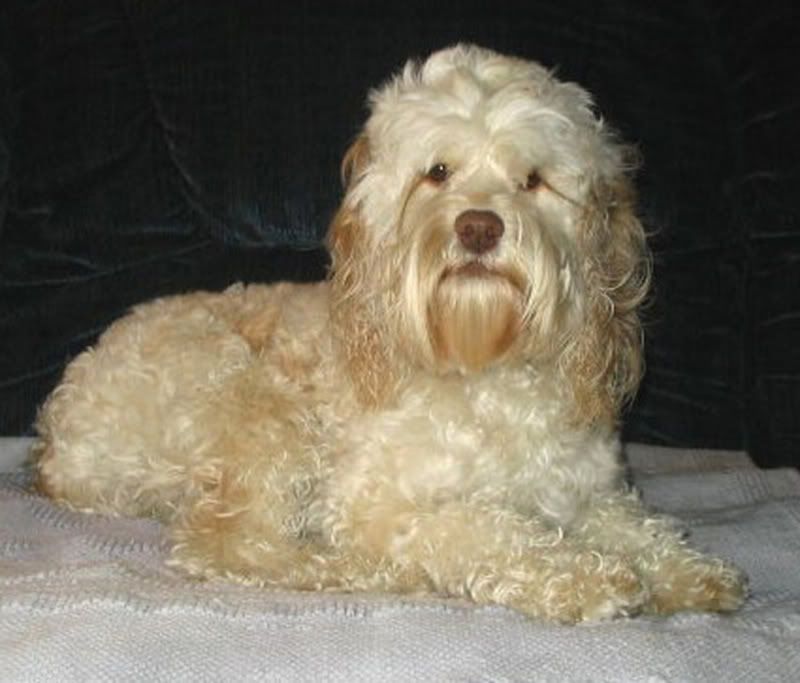 Also missing is the woman's small dog, which is a
Blond
color
Cocker
Spaniel / Poodle mix, and may be wearing a red sweater.
It is unknown what color or style clothing Ms Borysiak is wearing, however she may be wearing a black, waist
length winter
jacket. At the time of her
disappearance
her vehicle was located at her home, so the means of her departure are unknown.
If anyone knows the whereabouts of Vivian Borysiak, or who she may be in the company of, they are asked to call the SBPD at 574-235-9202, or your local law enforcement agency immediately.
_________________
Today, Tuesday, March 27, 2007, Ms. Borysiak's missing dog was located, deceased in the St. Joseph River, approximately 1/2 mile north of the Michigan State Line. The South Bend Police and Fire Departments will continue to search for Ms. Borysiak and follow all leads.
-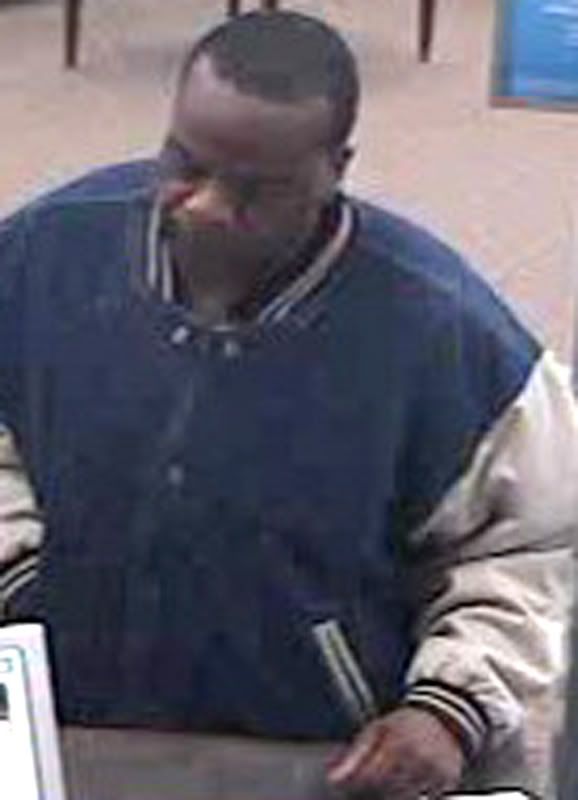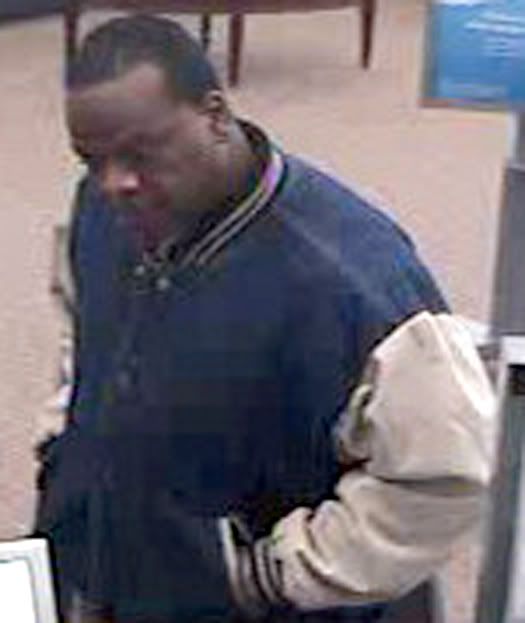 ________________________________________________________________________
Suspect Apprehended !
On this date at 5:02pm, the Chase Bank branch, located at 211 W. Washington St. in South Bend was robbed.
The suspect is described as a male, 6'-01", average weight with some sort of moles or
blemishes on his face.
The suspect entered the bank and passed a teller a note demanding cash. No weapon was displayed. The teller
gave the suspect a small sum of money and he fled northbound on Main St.. There was one customer in the bank
at the time and no one was injured.
After fleeing the bank, the suspect veered west behind the building and shed his blue jean jacket which was recovered by officers.
At this time the suspect is still at large. Anyone who can identify this individual is asked to call the SBPD Investigative Division at
574.235.9263 or Crime Stoppers at 574.288.STOP.
-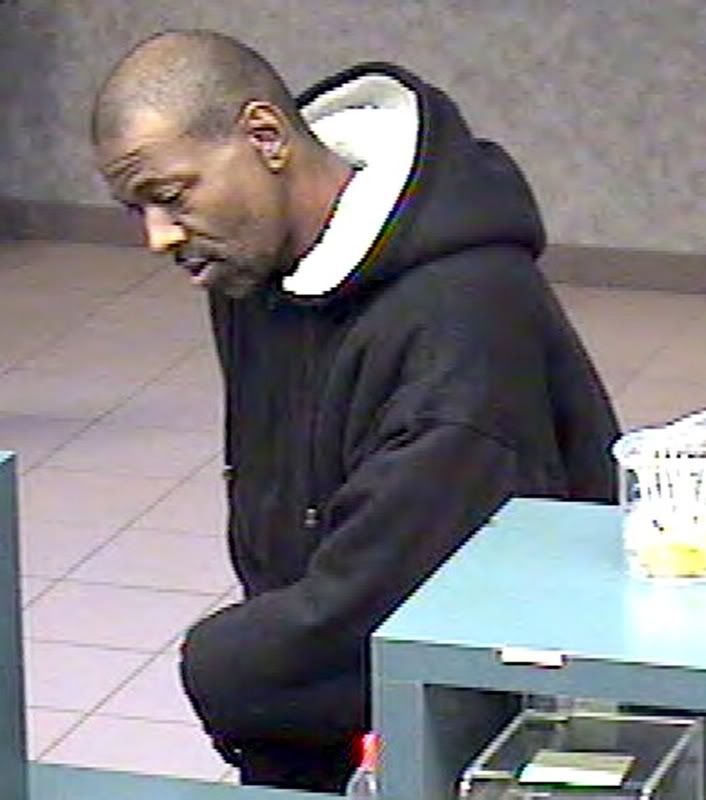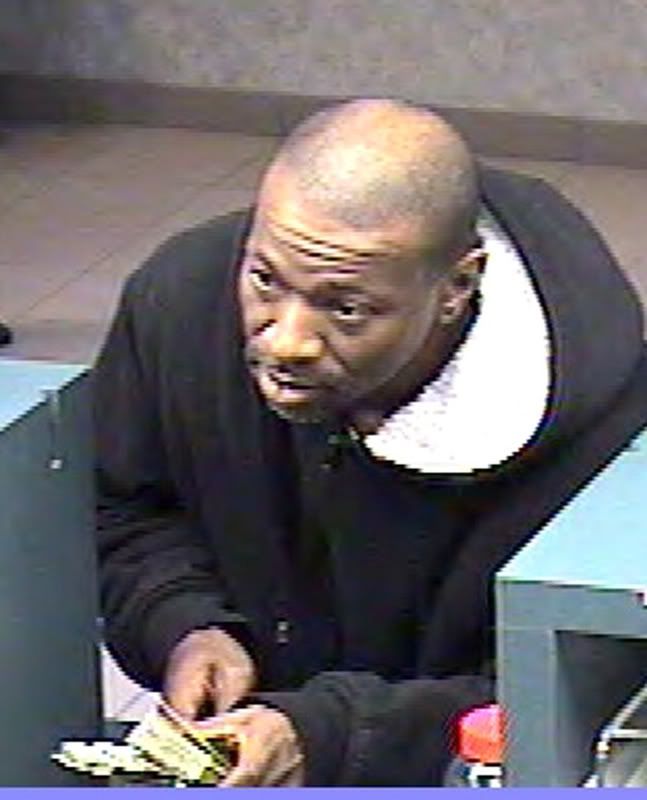 -
The South Bend Police Department received a call of a bank robbery at the Lasalle Bank, 130 S. Main St. in downtown South Bend at 9:52am this date. This man is believed to be the suspect and the SBPD would like to know his name.
The suspect in this case entered the bank and demanded money. No weapon was reportedly displayed. After securing a sum of cash, he fled on foot, then left the area westbound in a vehicle. No one was hurt during the robbery.
While bank employees were on the telephone describing the suspect to police officials, a South Bend Police Detective spotted a vehicle driving at a high rate of speed westbound on Washington Street. As the detective attempted to turn his car around and make chase, the suspect drove into the driveway of a residence in the 700 block of West Washington street where he abandon the car and fled on foot into a residential area in a northwest direction. Officers established a perimeter, however they were not able to locate the suspect. It is believed that the suspect in this case ran into a residence known to him to elude officers. The residence he selected to abandon the car and run on foot is not believed to be connected to the suspect in any way.
Any one who may know the identity of the suspect in this robbery is asked to call the SBPD Investigative Division at 574.235-9263 or Crime Stoppers at 288.STOP.