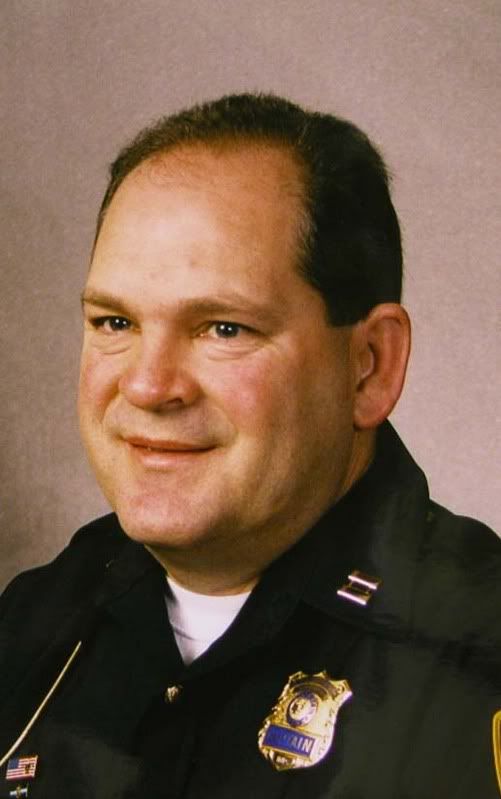 -
Mayor Steve Luecke and Chief Thomas Fautz today announced the promotion of Captain Rick Bishop to Chief of the Investigative Division, effective upon the retirement of Division Chief Eugene Kyle on January 05, 2007. Chief Kyle retires with 35 years of service on the department.
Captain Bishop has served on the South Bend Police Department for more than 30 years with his primary focus in the Detective Bureau. He is currently the Captain of Risk Management, overseeing the Office of Professional Standards.
Captain Bishop's previous assignments included Detective Bureau Captain where he was responsible for several investigatory areas including Forgery/Fraud, Sex Offense/Domestic Violence, Financial Crimes, and Major Crimes investigations as part of the Midnight Shift for seven years. Captain Bishop also has worked with youth and families through the Juvenile Division and overseeing the School Resource Officers. Bishop also has extensive experience in special assignments including Metro Special Operations Undercover work and was a member of the Special Weapons and Tactics Team (SWAT) for ten years. Rick was also named 2000 Officer of the Year for the South Bend Police Department.
"I believe that Captain Rick Bishop's extensive and comprehensive experience at the South Bend Police Department as well as his outstanding record makes him the ideal candidate for this important position," stated Mayor Luecke. "The City of South Bend is committed to upholding the highest standards of professionalism as well as developing and enhancing the talent and resources of our officers through the use of "best practices" and new 21st Century technology available to serve our community most effectively," affirmed Mayor Luecke.
"The Investigative Division has a solid foundation in 21st. Century forensic laboratory work. We expect to expand on that foundation and continue to build onto our state-of-the-art crime scene investigation unit," added Chief Fautz. "Rick Bishop has a strong investigative background, with experience examining every type of case that our department encounters. He is also committed to making community service a priority in our organization and developing new strategies and a proactive approach to improved policing."