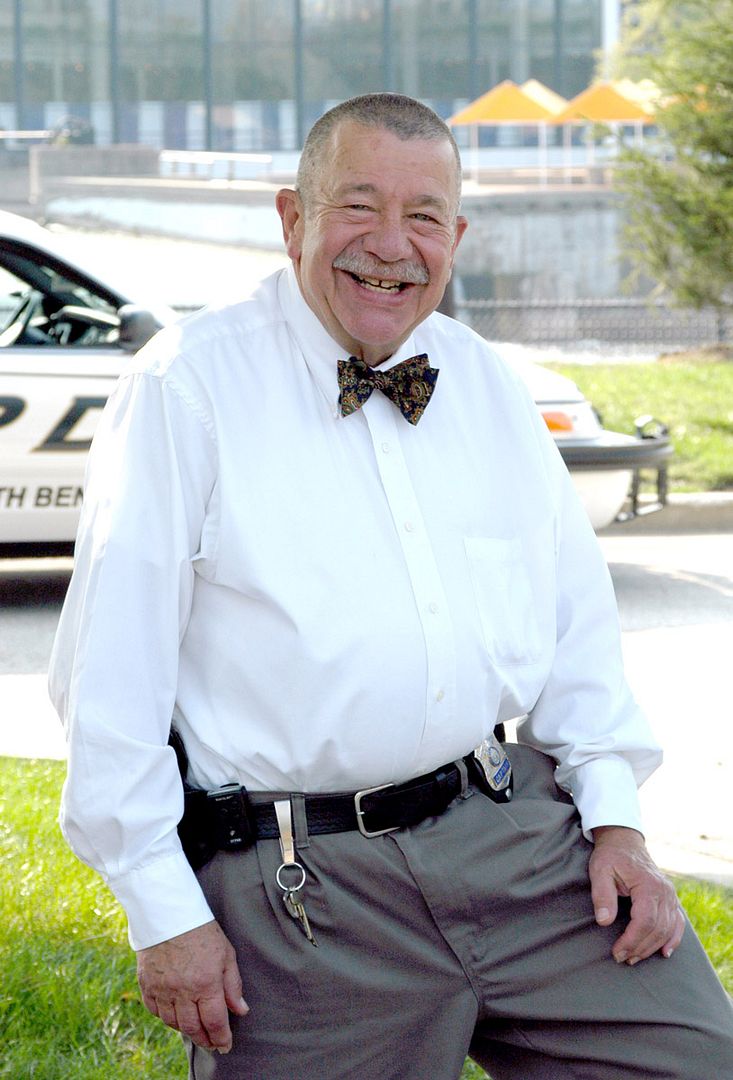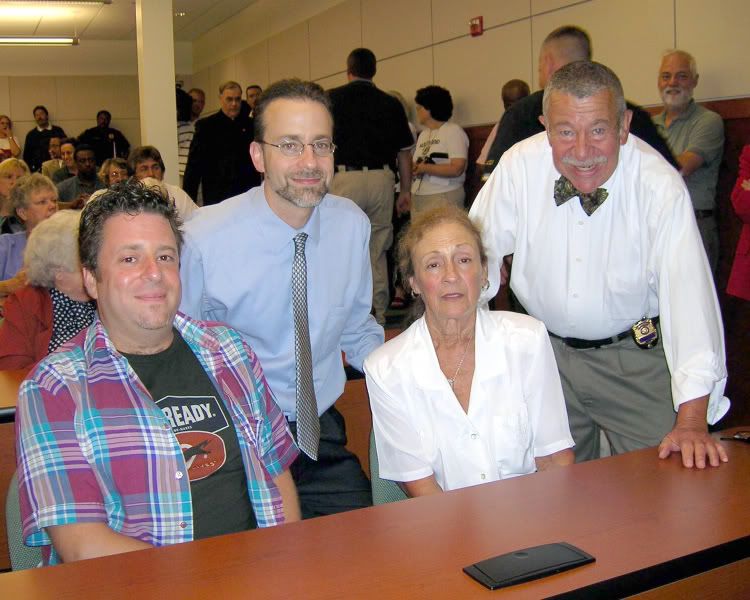 -
Captain Ed Friend With his family at the Thursday Reception._
The South Bend Police Department Headquarters was the site of Captain Ed Friend's retirement reception on Thursday, August 4th.
Friends, family, colleagues and dignitaries all stopped by to wish Captain Friend well after nearly 44 years of dedicated, compassionate service to the people of the community. Ed's dedication and service did not stop at the boundaries of South Bend by any means. Ed has truly been a community leader as well as a community icon.
We wish Ed Friend well in his retirement. All of the people he touched in his life as a police officer were made better by his friendship. Thanks Captain Friend.