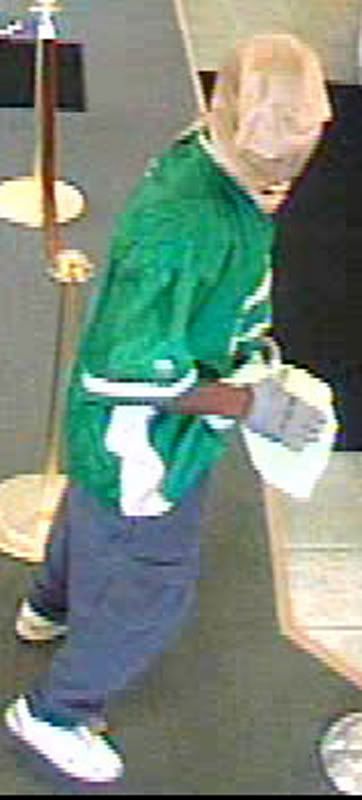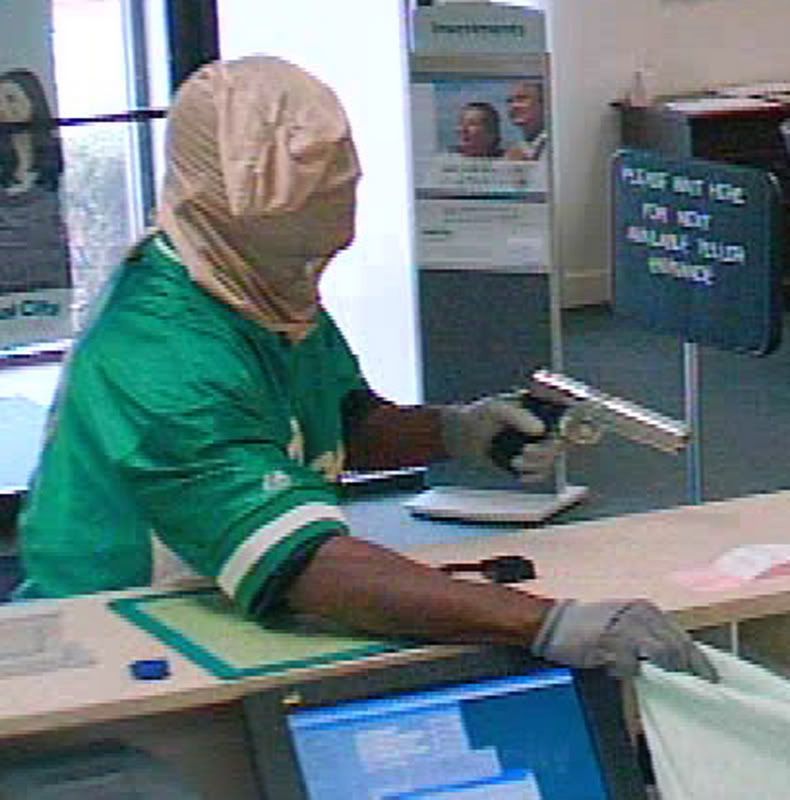 _________________
Robbery; National City Bank, 1044 N. Bendix Drive, 10:56 AM
Shortly before 11:00 AM on this date, a male, African American entered the above listed National City Bank branch armed with a silver handgun and demanded cash. The subject, after receiving some currency, placed it in a cloth bag and exited the bank. He then rode away in a southeasterly direction on a black bicycle. It is believed that a red dye-pack that was mixed with the money detonated as the suspect departed. The black bicycle and what is possibly the mask used to obscure his face was later located approximately two blocks to the south of the institution.
The suspect is described as:
Male, African American, approx. 5'-10"; 180#; Medium Complexion
wearing a lime green mesh basketball jersey with a shamrock on same and
sweat pants.
Investigators are currently examining surveillance video from the bank as well as interviewing witnesses. No one was injured during the robbery and there was at least one customer in the business at the time of the incident.
Anyone with information on the identity of the suspect in this case is asked to call the SBPD Investigative Division at 574-235-9263, or Crime Stoppers at 574-288-STOP.