-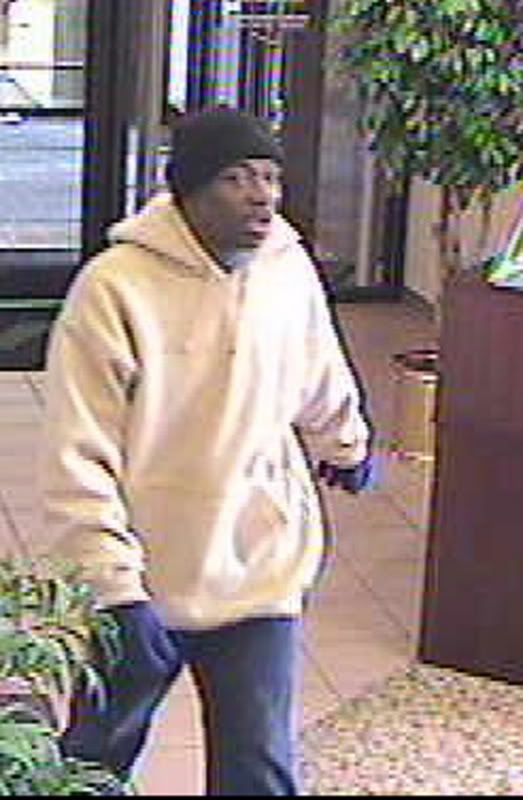 At 9:53 am, the South Bend Police Department Dispatch Center received a report of an armed robbery to the MFB Financial Center, located inside the "One Michiana Square" complex, at 100 E. Wayne in downtown South Bend.

Officers arrived and were told that a suspect had entered the bank, displayed a handgun and demanded cash. The suspect then left the bank with an undetermined amount of currency and fled westbound. Officers in the area searched for some time, but as of yet have been unable to locate the suspect.

The suspect is described as: Male, African-American; Dark Complexion; 6'-00" to 6'-02"; Medium Build; No Facial Hair; Wearing a Tan/Brown Hooded Sweatshirt and a Black Knit Cap with a New York Yankees logo on the front.

If anyone can identify the suspect or knows additional information on this crime, they are asked to call the South Bend Police Department Investigative Division at 574-235-9263, or Crime Stoppers at 574-288-STOP.