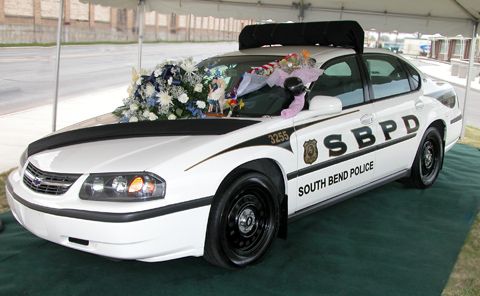 Members of the public and law enforcement are welcome to leave momentos and flowers at a memorial to Corporal Scott Severns.
The memorial is in front of the South Bend Police Headquarters located at 701 W. Sample Street, in South Bend.
Please make sure that any items left are weighted or heavy enough not to be carried away by the wind.
We thank the members of our community who are supporting the Severns family and the SBPD with your thoughts, kind words and prayers in our time of grief.